Leoco design and produce cable, connectors and wire harness originally. When we supply you the parts, it comes with all the precision and dedication to meet the demands and operating conditions you require.
From your OEM concepts to completion, Leoco has the first-class facilities and knowledge to aid your needs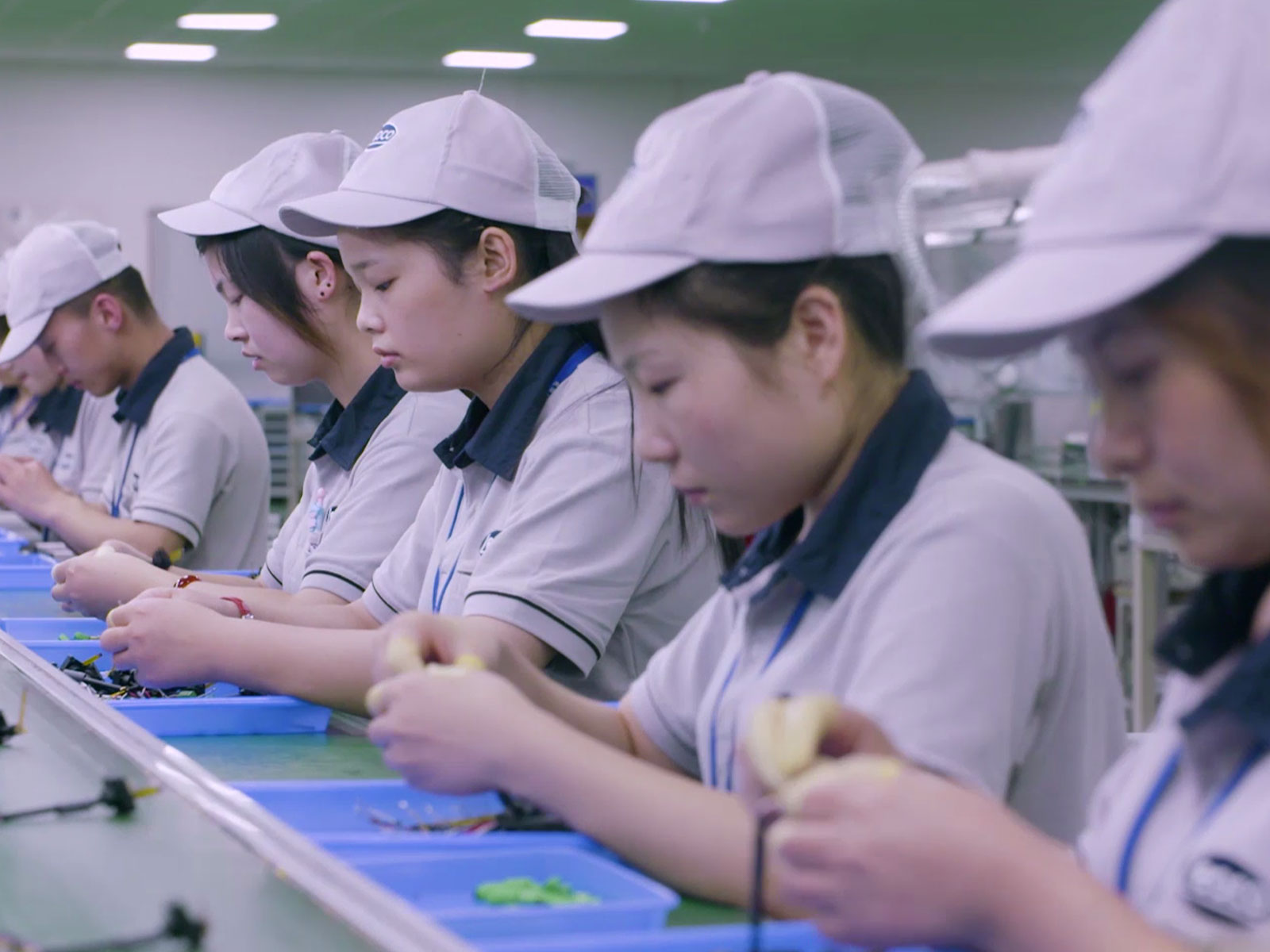 With Leoco, you can be certain of quick response, as less time is needed to identify and produce the part mainly due to our access to the original design. As an OEM, any replacement or maintenance of our production facility will not impact the specification of the products, in fact, most of these scheduled upgrades serve to improve the quality of our products. Our OEM support engineers have access to the same engineering team that design your product, giving you access to a wide variety of technical and engineering support. The value and lifespan of OEM dramatically outperform any others.


Offering expertise views on design, our engineers are always ready to listen, develop and deliver reliable solutions to meet your needs.
World-Class Metrology Test Laboratory

Accredited ISO/IEC 17025,offering reliablity,environmental,radio frequency,and material analysis testing.
Short Turnaround Time of Prototype Build

In-house tooling workshop enabling inexpensive and quick prototyping process.
Locations on Both Hemispheres

Reach us on both sides of the hemisphere with factories and offices/distributors located in Asia, United States and Europe.
Strong Global Sourcing Power

Raw materials are essential of course and Leoco's long-term relationship with its material suppliers gives it the edge for cost reduced production therefore passing the savings to our end customers.
Customer / Vendor Partnership

We want our customers to see Leoco as an extensionof their design team. We are focused on our key goals: Listen, Develop, and Build.
Long-term Growth With OEM Customers

Leoco often develop new innovations and improves on technical know-how so as to pass that information back to our customer. These improvements help lay a solid foundation for our customers next generations of products.
Manufacturing and Assembly
STATE OF THE ART EQUIPMENT High-Speed Wire Cut EDM
Low-Speed Wire Cut EDM
Precision Surface Grinder
High-Speed Precision Surface Grinder Low-Speed Verticle Milling Electric Discharge Machining
Low-Speed Electric Discharge Machining Meiki, Nissei, Jetmaster, Creator, Sodick Plustech, Victor Taichung, Jon Wai, Multiplas Wire Strip and Terminal Crimping
Auto Wire Strip And Terminal Crimping Machine Wire Cut And Strip Machine
Double Side Auto Wire Cut And Strip Machine
High Speed Auto Wire Cut And Strip Machine
At Leoco, our strong track record is built on the foundational beliefs that happy employees bring satisfied customers. With customer satisfaction as our end goal in mind, Leoco Corp always seeks new and innovative ways to achieve our primary mission. Speak to our local customer service officer today to find out more!